Witch's Broom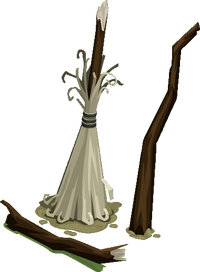 Witch's use brooms to sweep things up and go to the corner store.
General Information
Type:
Lost Item
Harvest in:
08:00:00
V • E • D
Description
Edit
The Witch's Broom is the third lost item required to build the Haunted Fun House. It takes 8 hours to collect, during the Alternative Transportation quest.
Ad blocker interference detected!
Wikia is a free-to-use site that makes money from advertising. We have a modified experience for viewers using ad blockers

Wikia is not accessible if you've made further modifications. Remove the custom ad blocker rule(s) and the page will load as expected.