Tournament Grounds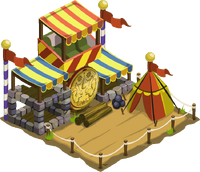 General Information
Type:
Special Quest Building
Size:
10x10
Building
Requires:
10 Friends
Brawl:
271
V • E • D
Description
Edit
The Tournament Grounds is a large building constructed during a visit from the Gnome King. It is built during the course of several quests.
Requirements
Edit
The following are required to build the Tournament Grounds:
The following quests should be completed in order to build the Tournament Grounds:
Daily Collection
Edit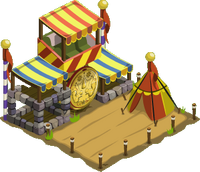 Like all buildings, the Tournament Grounds can be collected from daily. Currently, it seems that there is no reward for doing this though.
When the Tournament Grounds are ready to be collected from, the pennant flags will droop, and the white rope around the front of the grounds will vanish.
Ad blocker interference detected!
Wikia is a free-to-use site that makes money from advertising. We have a modified experience for viewers using ad blockers

Wikia is not accessible if you've made further modifications. Remove the custom ad blocker rule(s) and the page will load as expected.