Slushy Cart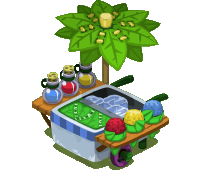 Slushies are a great cold treat on those hot summer days.
Rewards
XP:
82
Party:
15
V • E • D
Description
Edit
The Slushy Cart was introduced to Gnome Town on 6th November 2011, along with the Tiki Torch and Park Slide.
It is a Special Decoration, but unlike other recent special items, it does not have a limited number available.
Ad blocker interference detected!
Wikia is a free-to-use site that makes money from advertising. We have a modified experience for viewers using ad blockers

Wikia is not accessible if you've made further modifications. Remove the custom ad blocker rule(s) and the page will load as expected.