Welcome!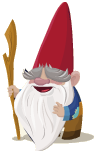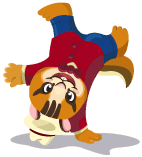 Welcome to GnomeTown Wiki!
GnomeTown is a popular Facebook game developed by Playdom where you, the player, can control the life of a gnome or a gnomette whom have left the city life and rejoined the gnomes of the Enchanted Forest. However, the Evil Gnome has captured several creatures of the forest, and it's up to you to release them from their cages and build a safe haven within the forest.
Administrators

This wiki currently has no active administrators. If you wish to adopt this wiki, please contact Bermuda rather than asking for a promotion at Community Central.
Helping out...

Want to help out around the wiki? You can...
create new articles
create new categories
add content to articles

Ad blocker interference detected!
Wikia is a free-to-use site that makes money from advertising. We have a modified experience for viewers using ad blockers

Wikia is not accessible if you've made further modifications. Remove the custom ad blocker rule(s) and the page will load as expected.